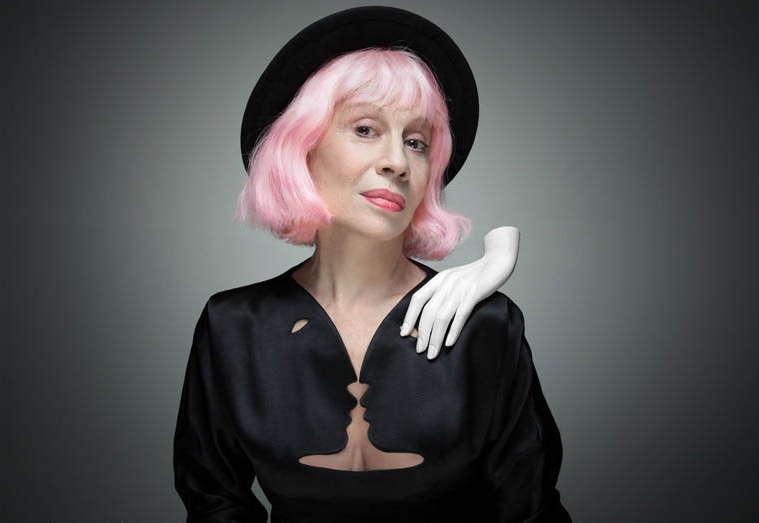 Always in creative effervescence, Marie Beltrami is a creator, plastic artist who lives and works in Paris. She exhibits her glorious chaotic style, her amazing creations and her work rich in original and renewed aesthetic experiences, jewelry, dresses, accessories, drawings, photos, sculptures, performances in Paris, London, New York and Shanghai. Addicted to singularity, because its singularity is all its freedom ... This creator transforms everything she touches into dreamlike chaos and constantly challenges the world to reinvent itself. Its functioning is the feeling, the instinct of the moment, the intuition of an emotion that passes through flashes, revelations with a particular attraction for the forbidden senses ... It was in 1978 that 'she started jewelry and fashion accessories with pink lobster uo, pencil necklaces colors and nail clips, GS headlight bag, Metro ticket bag, Nelcha in evazotte, hula hoop bag, bent plastic earrings ...
Today, after 18 years of a glorious collaboration with Jean-Paul Goude, she has regained her life as a jewelry designer. In 2014 was born the mouse Louiz ELISABEt in gold or silver, a crazy success that has not been denied since, and declined in ring, signet ring, earrings ... Followed by other jewelry, all more inventive than the others and true to the visionary spirit of this artist from
elsewhere ... Words are also one of her great passions, with a formidable history, a Literary Object Not Identity by her literary invention, according to some professionals of the profession: inga binga, or the seismic odyssey of a heroine who must save the world ...