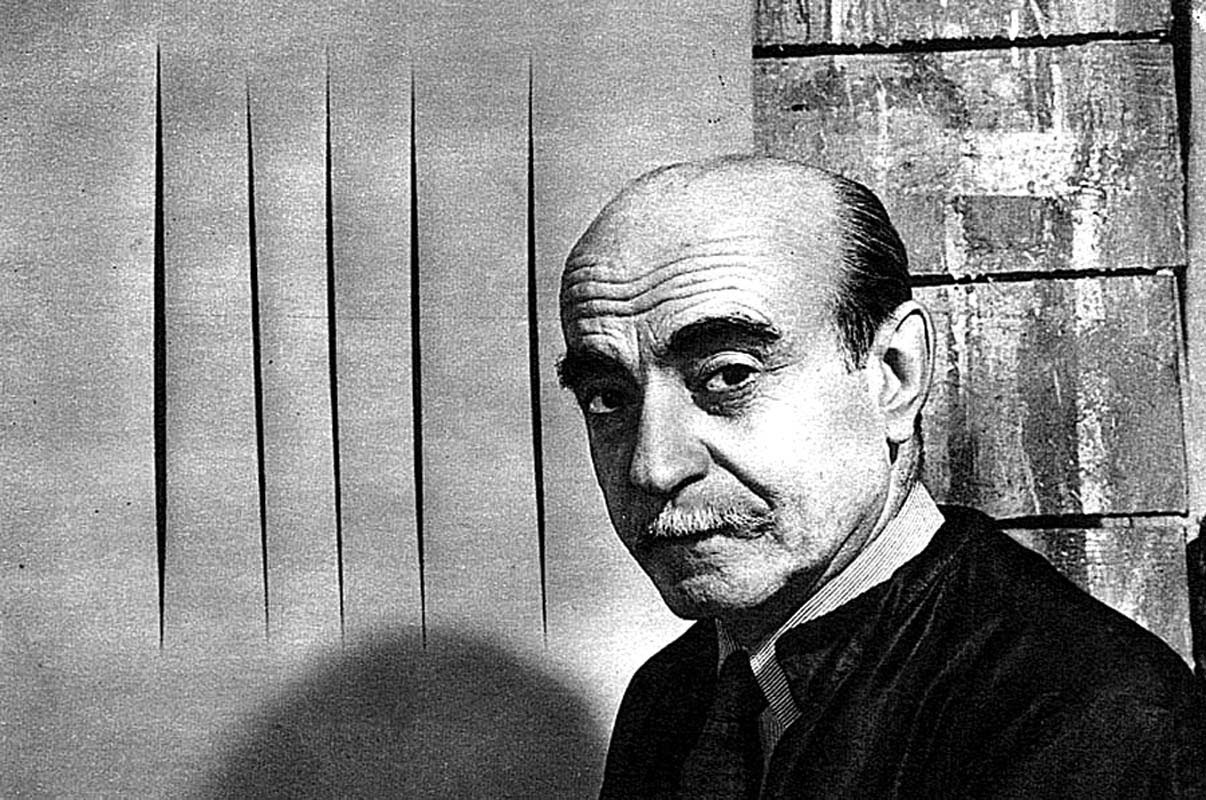 Lucio Fontana (1899-1968) was an Italian painter, sculptor and ceramist, best known for being the founder of the Spazialismo movement.
Born in Rosario de Santa Fé, in the Argentine, Fontana was the son of italian inmigrants, the Milanese sculptor Luigi Fontana and Lucia Bottino, a theatre actress.
He was sent to Italy in 1905 where he would start his artistic apprenticeship practising in his father's sculpture studio in Milan whilst studying to become a building surveyor.
By 1922, Fontana opened his own sculpture studio in Rosario de Santa Fé only to return to Italy in 1928. His First one-man exhibition was held at the Galleria del Milione, Milan, 1930. Around this time, he began to make abstract sculptures and ceramics and became involved with Licini, Melotti and others, turning into a leading figure of the Italian abstract movement and a respected member of the group Abstraction-Création 1935.
Fontana's ideas about the need for new art to express the modern world as revealed by science led to the publication of the famous Manifesto Blanco, and shortly afterwards, in 1947, the issue of the first Manifesto Spaziale.
The Spazialismo movement founded by him focused on the spatial qualities of sculpture and painting in order to break through the two-dimensionality of the traditional picture plane, gaining important followers as Capogrossi, Crippa, Peverelli, Dova and many other young artists.
His Concetti Spaziale were the result of his studies and theories, artworks on canvas that he would cut or puncture, making visible a halo of violence and perfection through their distinctive slashes and holes.
Fontana died in Varese, Italy, in 1968 at the age of 69, leaving behind a priceless heritage and consolidated as a major influence for the emerging artists of the time.