Louisa Guinness Gallery works with today's leading sculptors and painters to create jewellery as well as collecting and dealing in works by master artists.
The gallery opened in May 2003 with its inaugural exhibition 'Past and Present; Jewellery by 20th Century Artists'. With this show Louisa Guinness departed from her original focus on artist-made furniture into the world of artists' jewels.The exhibition placed specially commissioned works by contemporary artists Ron Arad, Antony Gormley, Anish Kapoor, Ettore Sottsass and Sam Taylor Wood beside the creations of Alexander Calder, Georges Braque, Lucio Fontana and Niki de Saint Phalle.
Since then the gallery has collaborated with 25 contemporary artists including Mariko Mori, Ed Ruscha, Gavin Turk, Yinka Shonibare and Tim Noble & Sue Webster to create artist-made jewellery. Concurrently the Louisa Guinness Gallery has built-up an impressive collection of historic jewellery, including pieces by Pol Bury, Max Ernst, Lucio Fontana, Pablo Picasso and Man Ray.
In 2013 the gallery moved to a new space in Mayfair, London. This space remains the first ever to be dedicated exclusively to exhibiting artists' jewels. It houses a rotating exhibition programme, presenting works by 20th Century and 21st Century artists.
Each new work is published in a small edition to the highest standard. Most are handmade in London's famous Hatton Garden district or the artist's studio. The ethos behind the jewellery is that it should be treated as wearable sculpture: whilst it is not being worn it is a piece of art independent of function, at home on a coffee table or in a dressing room.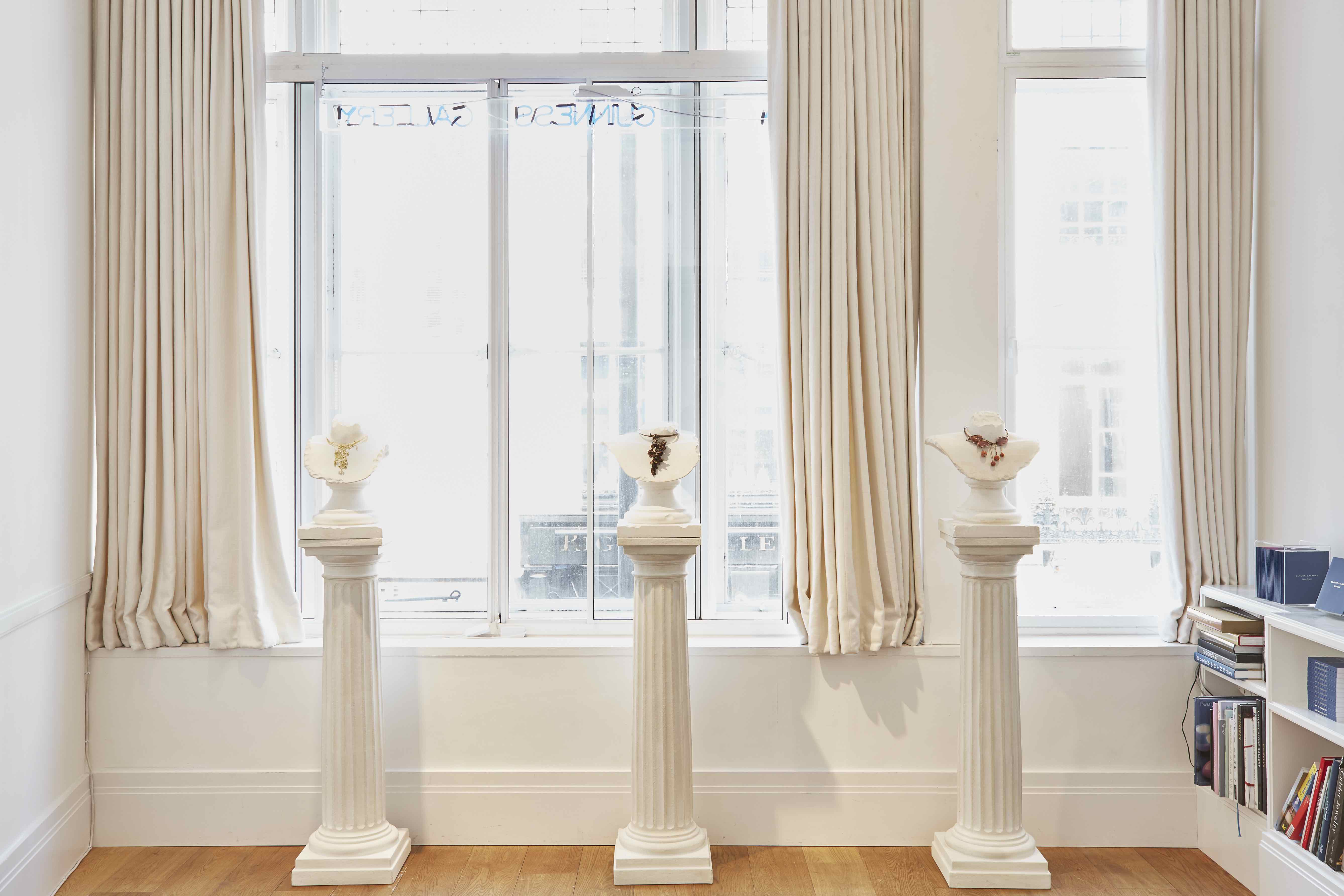 Louisa Guinness Gallery featuring Claude Lalanne jewellery. Credit: Luke A. Walker, 2016