Sophia Vari's artistic language is distinct. Neatly navigating a multiplicity of influences, it is informed by Mayan, Egyptian, Olmec and Cycladic artistic traditions as well as Ancient and Baroque aesthetics.
Her work borrows as much from the European cultural landscape of her youth as the South American traditions she encountered later in her life, while married to Colombian artist Fernando Botero. Across all mediums - metal, marble, jewellery or collage - she refines abstraction to the hummed mantra of 'beauty and harmony'. Nowhere is this more apparent than her sculpture, where Vari expertly combines bold geometric form and accentuated colour with quiet, painterly curves. The lasting impression is one of strength and quiet allure.
Jewellery first became a part of the artist's oeuvre at a time in her life when a punishing international schedule kept her constantly on the move. While travelling she would carry with her a small box of plasticine, from which she would mould miniature sculptures. Exploring in small scale the preoccupations of her large-scale work, these miniature sculptures became the basis of her jewellery designs. In them, she elegantly intuits the line between function and form.
Believing that 'if the material is beautiful, the passage of time will refine it instead of wearing it out,' she uses only the highest quality materials in her sculpture. Her jewels incorporate wood, 18k gold and silver as well as coral, lacquer, crystal and root emerald. The compositional tension found in her large-scale work is equally apparent in her jewellery.
Vari's jewellery production is limited to unique pieces or editions of less than 10 and is handmade.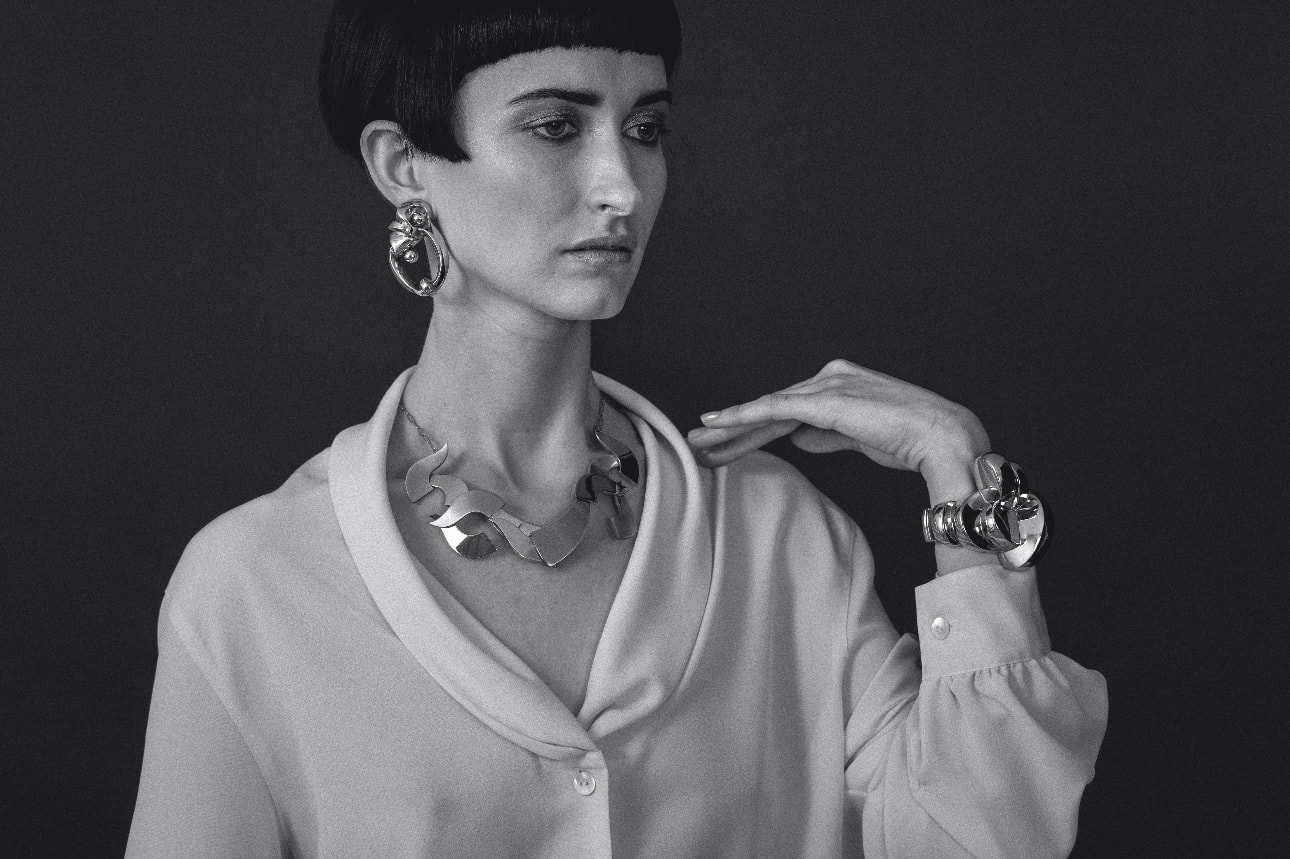 Pandora Earrings, 2012 and Uranie Bracelet, 2010, Photographed by Alexander English