THINGS THAT I LOVE as well
Curated Jewellery & Objects
Louisa Guinness is delighted to announce its third iteration of the exhibition Things That I Love series this winter 2020. The exhibition will feature a collection of unique jewels and luxury objects created by world renowned artists & designers who have caught Louisa's eye. Given the special circumstances we find ourselves in, we will present the jewels in the gallery and also online.
Louisa is constantly searching for absolute uniqueness when it comes to jewellery and strives to introduce emerging artists and designers to the gallery. Louisa Guinness Gallery aims to provide a thoughtfully edited selection of jewellery and small objects for the discerning collector and providing a smooth curated luxury experience.
Presenting Work by
Jacqueline Cullen
Julie Hamisky
Tarka Kings
Kerry Lemon
Antonia Miletto
Alessandro Palwer
Jacqueline Rabun
Pippa Small
Vezzini & Chen
The works will be on display at Louisa Guinness Gallery in Mayfair but will also be presented online and available for purchase for those unable to travel to London during this period.
Pippa Small and Louisa Guinness are delighted to present Making Makes Me Happy, an exhibition highlighting a selection of Pippa's ethical work. The title, Making Makes Me Happy, originating from the idea of creating work for craftspeople in Myanmar, Afghanistan, and Syrian refugees in Jordan. When Pippa last visited the craftspeople, she realised what really makes them happy was 'to work', so together, Pippa and Louisa, set about making some pieces of jewellery that they could create using their own particular strengths and skills.

Making Makes He Happy is an exploration of the roles of cultural jewellery-making techniques, sustainable materials, and the making' process itself. The exhibition features 15 pieces, highlighting, and showcasing the skills and stories of the craftspeople of each region.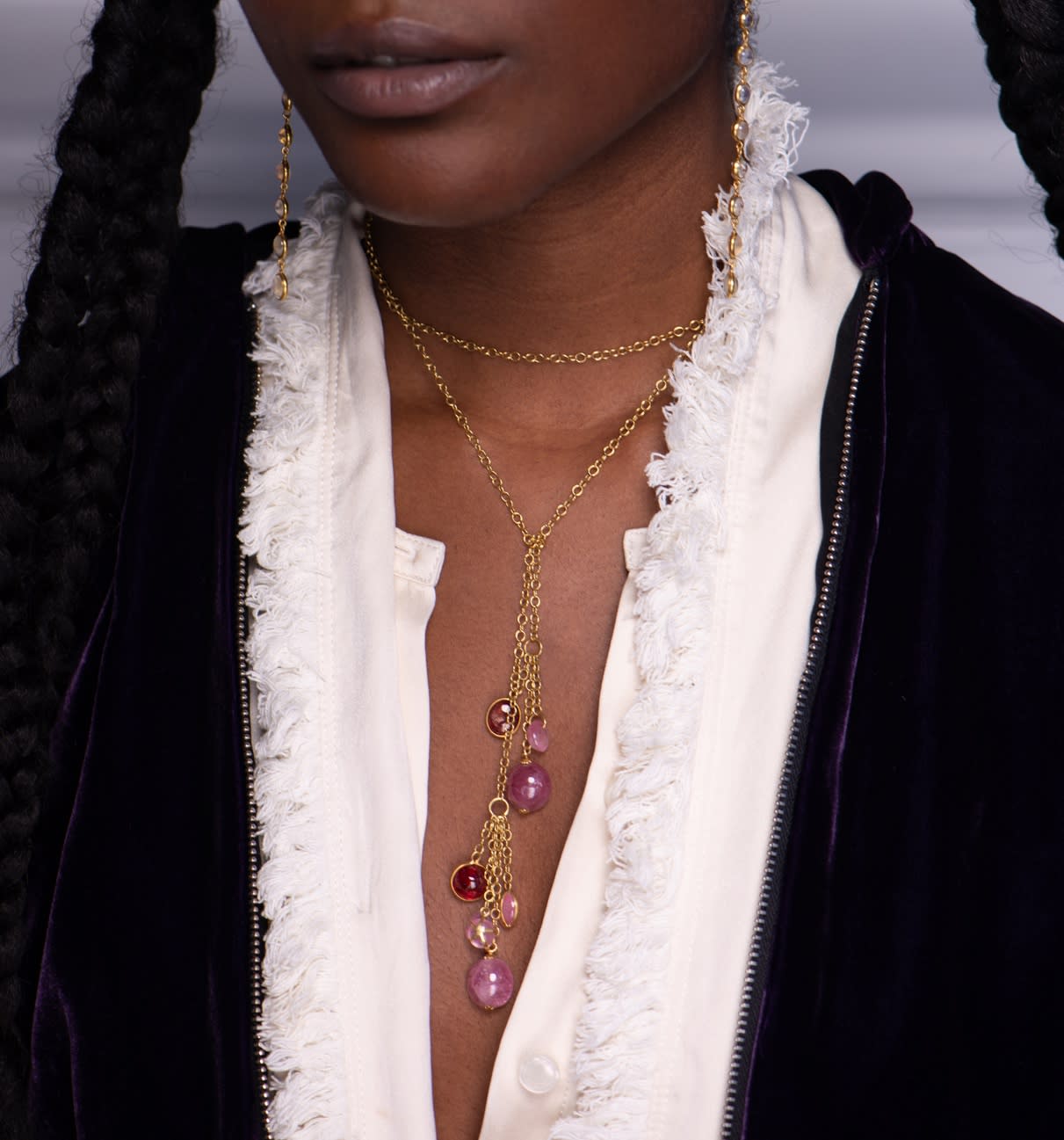 JEWELLERY BY PIPPA SMALL
The exhibition includes lifelike gold flowers handcrafted in Myanmar, where the craftspeople are particularly skilled at beating sheet metal. It features an articulated silverfish showcasing the art of weaving in precious metal; and pendants which are handcrafted into balls of precious stones utilizing the hand-cut spinels and tourmalines of Myanmar. There are beautiful earrings made in Afghanistan of the finest local lapis lazuli, and handwoven earrings comprised of silver and gold stars created by the skilled Syrian refugees in Jordan.
Warrior Womxn is multidisciplinary artist Kerry Lemon's first foray into jewellery making. Made by hand, this sculptural armour for the modern womxn disguised as mere decoration is a way to secretly imbue the wearer with a wealth of textured repetitive powerful symbols of femininity, struggle, and desires. Kerry worked closely with a copy of Henry Dreyfuss' 1984 Symbol Sourcebook, a rich collection of codified graphic symbols famously utilised by Basquiat, and from this was able to develop her own powerful coded language.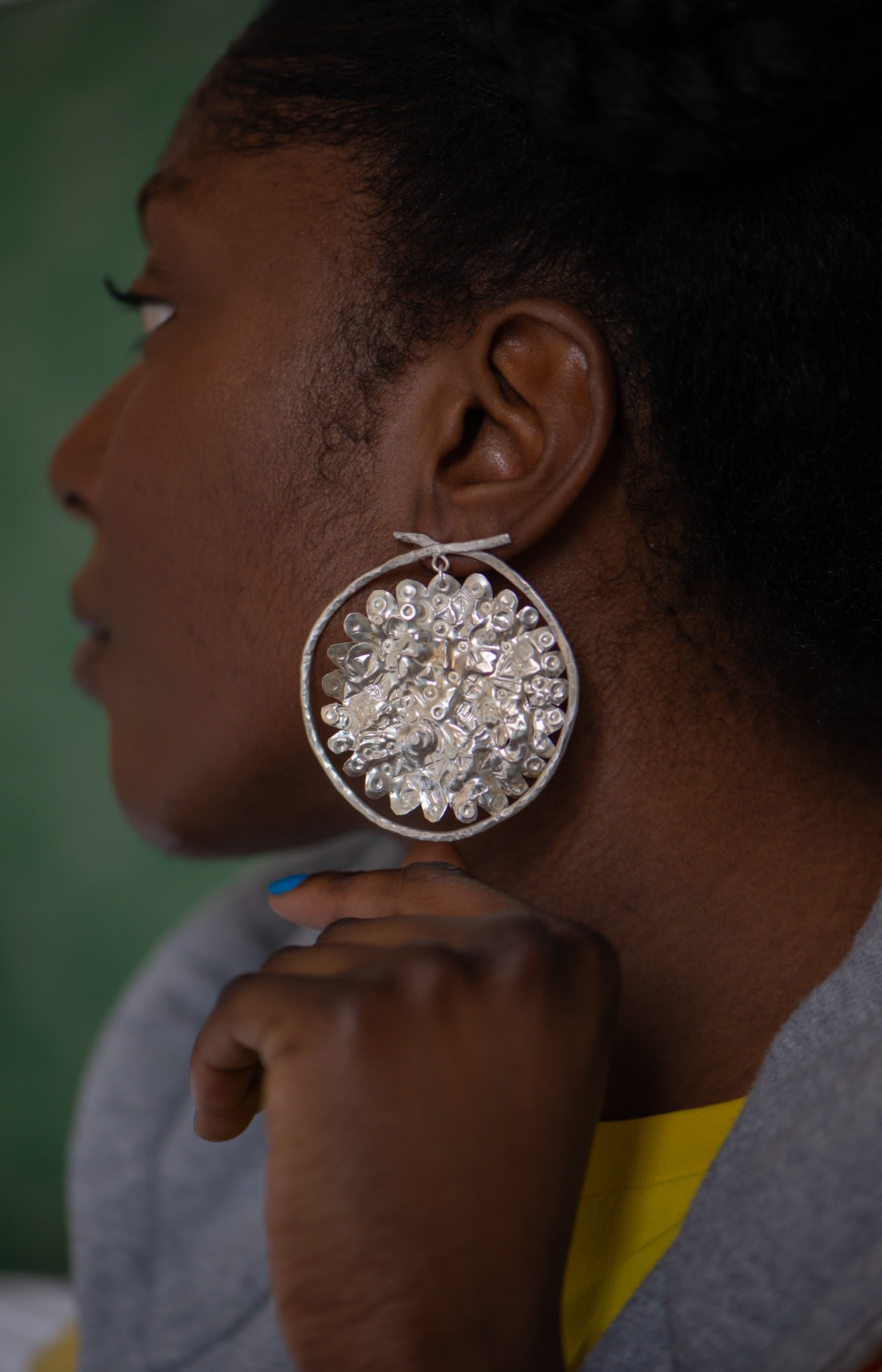 Warrior Womxn Earrings, 2020 by kerry lemon
As an artist and jewellery maker, Julie Hamisky applies the electroplating technique to her practice, capturing the finest details of the botany she casts with nearly impossible precision, a technique learned under the mentorship of her grandmother, French artist Claude Lalanne.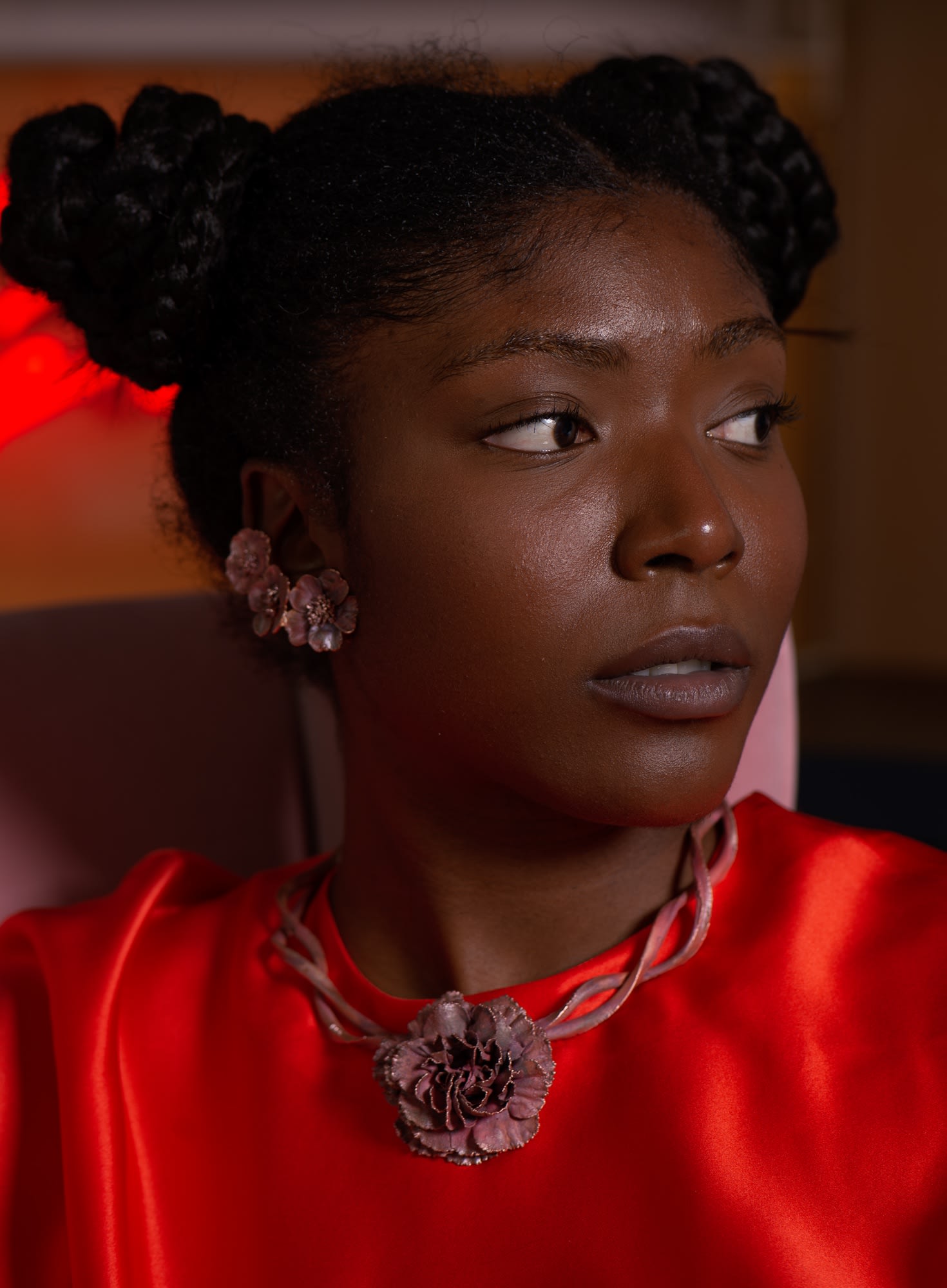 OEILLET NECKLACE & TRIPLE OR EARRINGS BY JULIE HAMISKY