"The ethos behind the jewellery is that it should be treated as wearable sculpture: whilst it is not being worn it is a piece of art independent of function, at home on a coffee table or in a dressing room."
- Louisa Guinness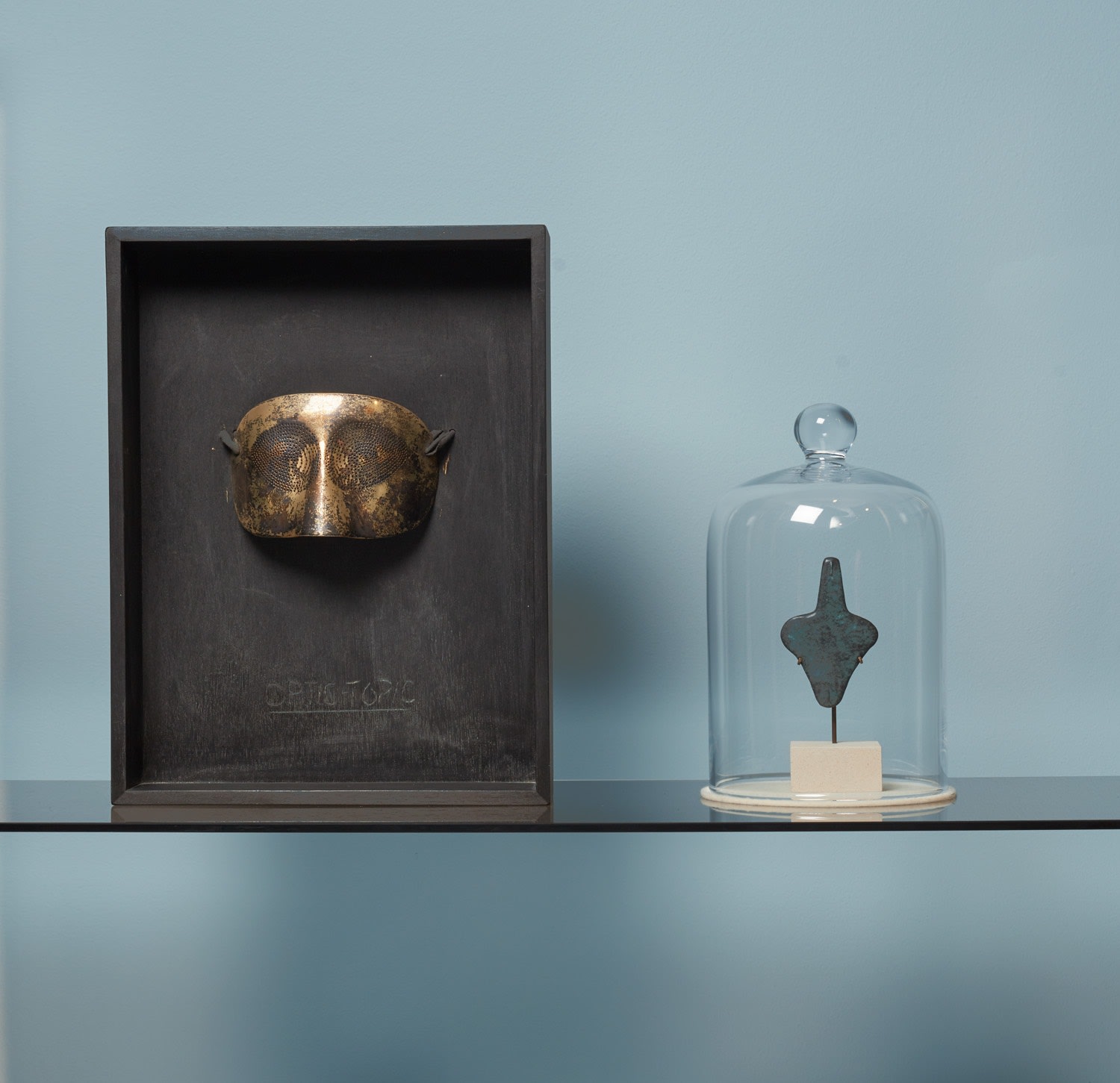 Art As Jewellery: At Home, is an exhibition which focuses on artist-made jewellery and how one presents it in their home. A significant aspect of the work we do in the gallery, while collaborating with artists and designers on these small art works, is to consider how one lives with them, loves them and looks at them. We work closely with artists creating bespoke displays so these small objects continue to function as sculptures both on and off the body. Dedicated stands, plinths, carefully constructed cases and frames are all conceived to ensure the works lose nothing of their impact.
This exhibition features works and displays by 20th and 21st century artists and offers a rare opportunity to see artist-made jewellery in relative terms; how the artist and their publishers envision a life alongside wearable sculpture, treating them in the true sense as art, a continuation of the artist's wider body of work.
Much like Art as Jewellery: From Calder to Kapoor (ACC Art Books) draws attention to the world of jewellery making, this exhibition presents an essential history of the field. We hope to leave our visitors with a sense of engagement with the genre as a prism through which to view and understand some of the greatest creative minds of the past 80 years.
It gives a sense of the most important works by artistic groups, movements and individuals who have explored jewellery and the makers and publishers who helped them bring their visions to life.
20th century painters and sculptors include Pol Bury, Alexander Calder, Max Ernst, Lucio Fontana, Fausto Melotti, Louise Nevelson, Pablo Picasso, Man Ray, Niki de Saint Phalle & Jesus Raphael Soto. 21st century collaborations feature jewellery by Ron Arad, Peter Blake, Stephen Cox, Michael Craig Martin, Nic Fiddian Green, Anish Kapoor, Allen Jones, Claude Lalanne, Cornelia Parker, Ed Ruscha, Conrad Shawcross, Yinka Shonibare MBE, William Turnbull, Christopher Thompson Royds, Sophia Vari, Tim Noble & Sue Webster and Emily Young.
Pictured Above: Left: Man Ray, Optic Topic Mask, conceived in 1974, executed 1978, gold plated sterling silver & brown suede cord with original wood frame marked 'Optic Topic' mask: 13 x 8 x 6 cm, frame: 37 x 28 x 7.5 cm edition of 100 executed by GEM - Montebello. Right: William Turnbull, Metamorphosis Pendant, 2012, bronze, 22k gold suspensory loop on reverse with limestone & bronze stand, 9.9 × 6.4 × 0.3 cm, 95 g, edition of 25 + 8 AP in collaboration with Louisa Guinness.