On Tuesday 22nd May, 2018 at 7:30 at Sotheby's (34-35 New Bond Street, W1A 2AA) a charity auction will be held in support of Charlie and Alex's Syrian Schools Appeal (CASS) for Syria Relief.

Artists Nic Fiddian Green, Tracey Emin x Stephen Webster, Nabil Nahas & Marc Quinn have created these unique artworks especially for this auction and generously donated them. All proceeds will be going directly to Syria Relief to rehabilitate school buildings, pay salaries for teachers and other staff, buy school kits and other necessary teaching materials.

If you are interested in registering for this auction, would like to attend the evening or would like any additional information about these works you may reply to this email, send a message to info@louisaguinnessgallery.com or call the gallery at +44 (0)207 494 4664.
About The CASS Appeal 2018

In 2015 Charlie Bridge and Alex Dolbey raised some £300,000 to educate Syrian school children in Idlib Province, south of Aleppo. As a result of this fundraising 900 primary school children are now being educated in two schools administered by Syria Relief which are located within the conflict area.

The purpose of this appeal is to be able to maintain and if possible expand this education programme through to 2020. Charlie and Alex feel they cannot desert the children at this terrible time. The innocent and forgotten children of Syria, living in a war zone for more than seven years, desperately need help. Without the sanctuary of schools, many of these young children will become targets of violence, victims of indoctrination by extremists and vulnerable to recruitment by armed groups.

For further information please visit: https://mydonate.bt.com/fundraisers/thecassappeal
NIC FIDDIAN GREEN
The Selene Horse has remained the key subject of his practice; a benchmark for balance, harmony and proportion since 1983. It was important for Fiddian Green that whilst not being worn it is a piece of art independent of function, at home on a coffee table or in a dressing room. The Horse Head pendant was one Fiddian Green's earliest forays into the world of artist jewellery and has used it as his inspiration to create this unique silver sculpture/ pendant.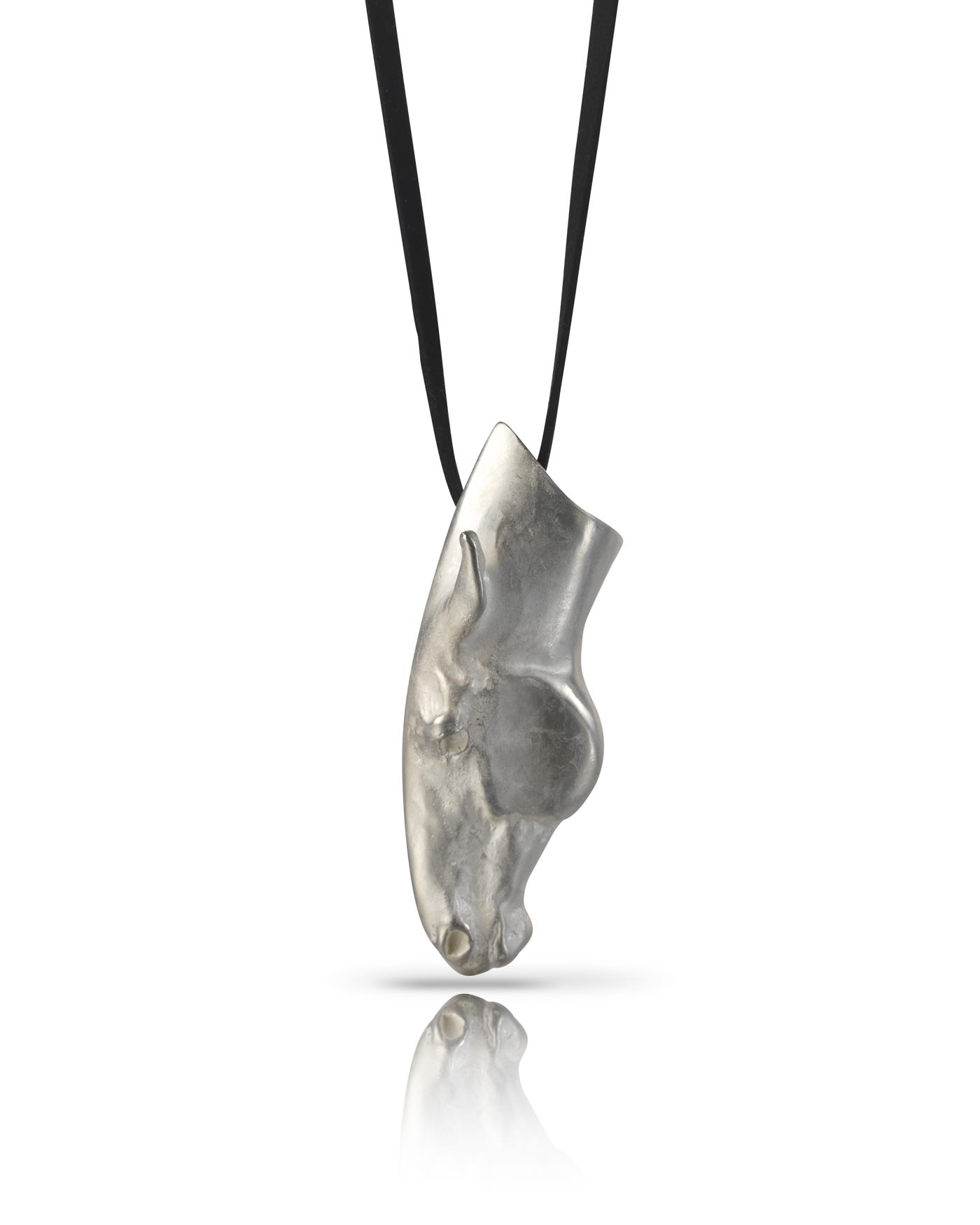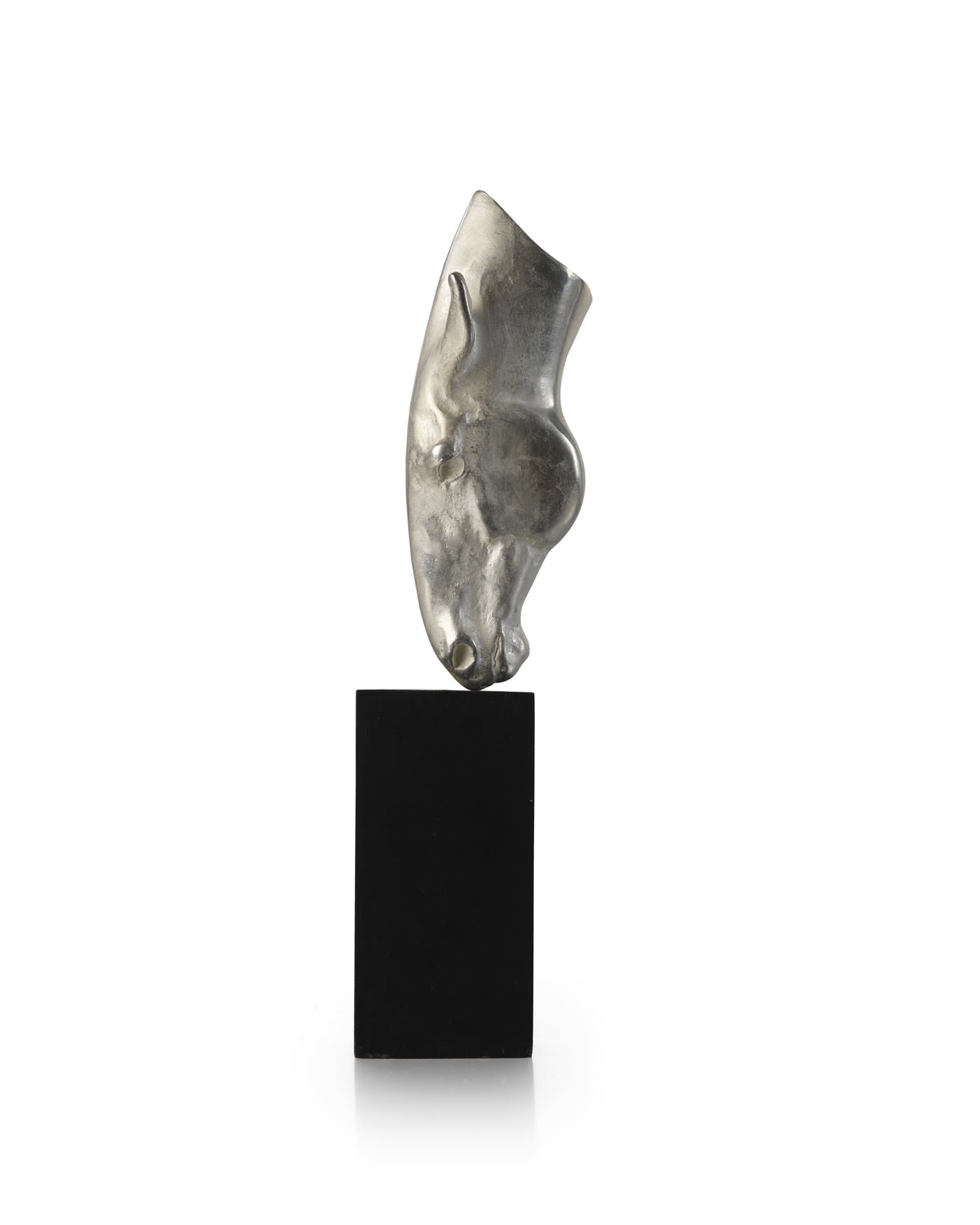 Silver Horse Head Sculpture & Pendant, 2018. silver with suede cord and painted bronze plinth; signed 'NFG', hallmarked & marked 'unique' on reverse; 9.0 x 3.2 x 1.5 cm; 45 grams; unique.
MARC QUINN
Marc Quinn has used the forms of orchids repeatedly in his sculptures and this unique piece of jewellery is inspired by the artist's ongoing 'Flower sculptures' series. Here Quinn captures what he has described as "the purest and most magical transformation of reality into art".

In these miniature sculptures, real flowers in a perfect state of bloom have been plunged into frozen silicone oil. As the flowers freeze they die, but in doing so they become a perfect eternal image of themselves.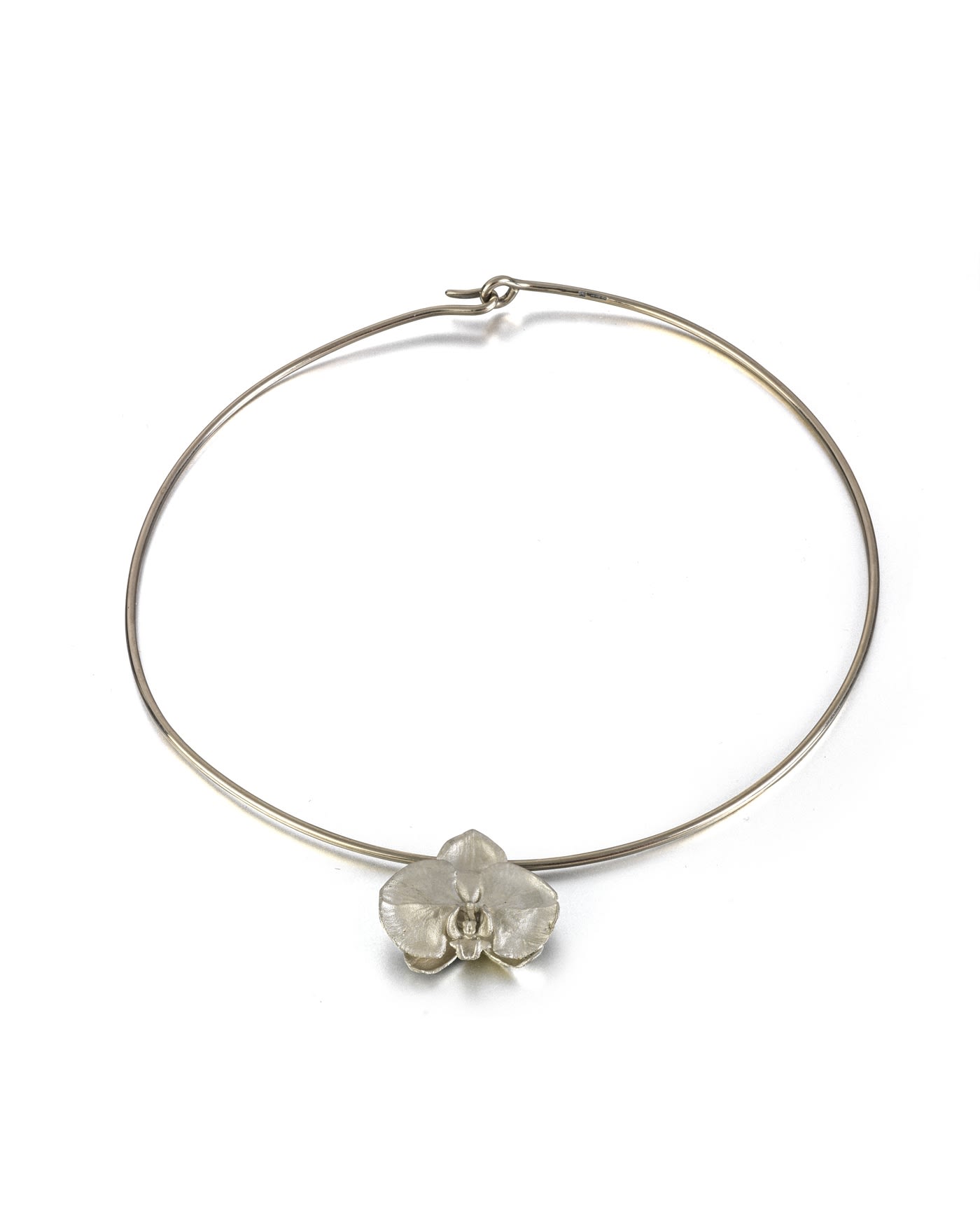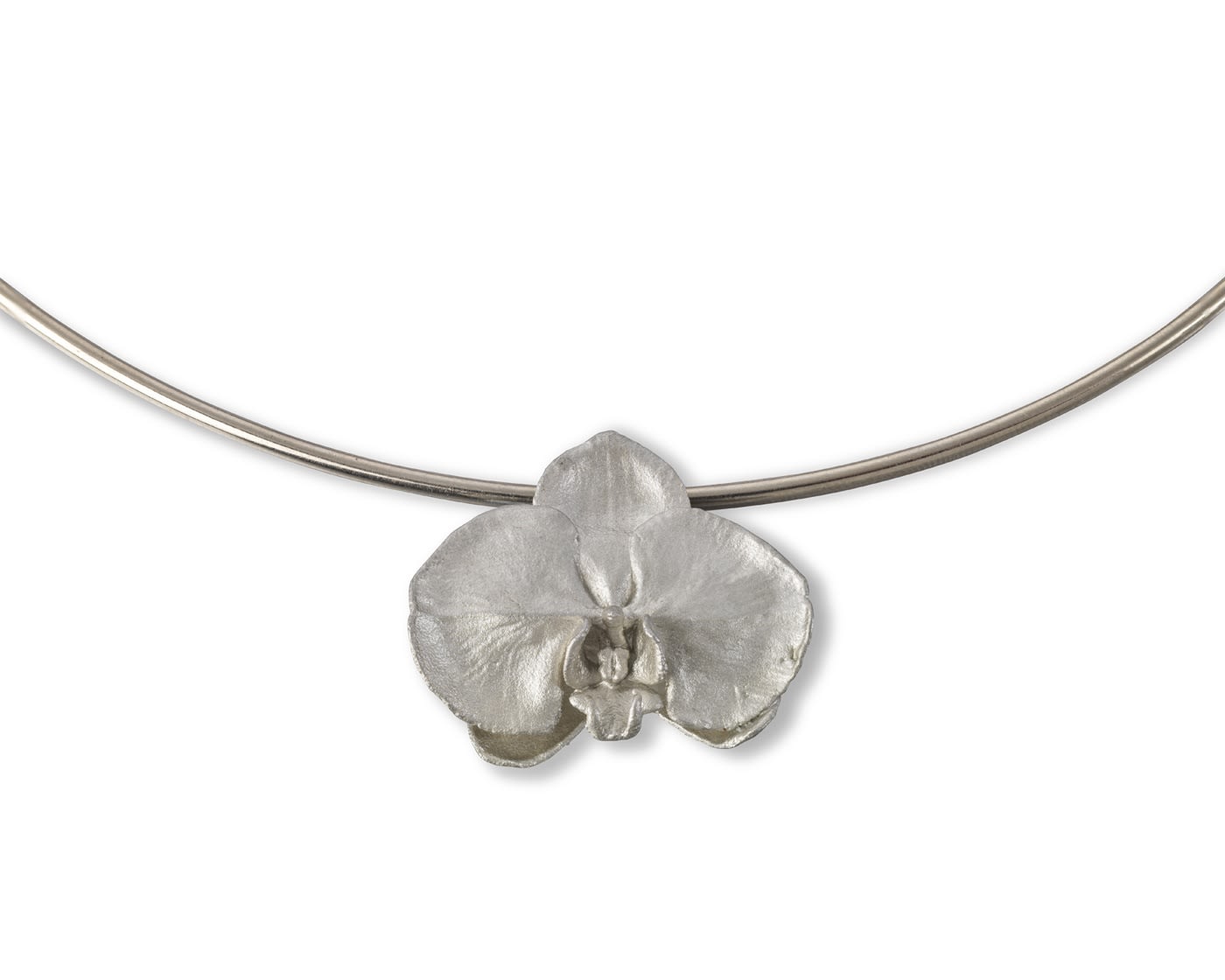 Orchid Pendant & Choker, 2018, silver pendant with silver choker; signed 'M.Q' and marked 'unique' on reverse; 2.5 x 3.0 x 0.85 cm; 5 grams; unique.
TRACEY EMIN X STEPHEN WEBSTER
Inspired by Tracey Emin's iconic art, Stephen Webster designed a collection of fine jewellery that celebrates Emin's renowned neon works. The collaboration is a result of an enduring 40 year friendship between Stephen Webster and artist Tracey Emin, featuring delicate pendants and bracelets, ear cuffs, drop earrings, rings and statement cuffs set in 18k yellow gold with pave diamonds.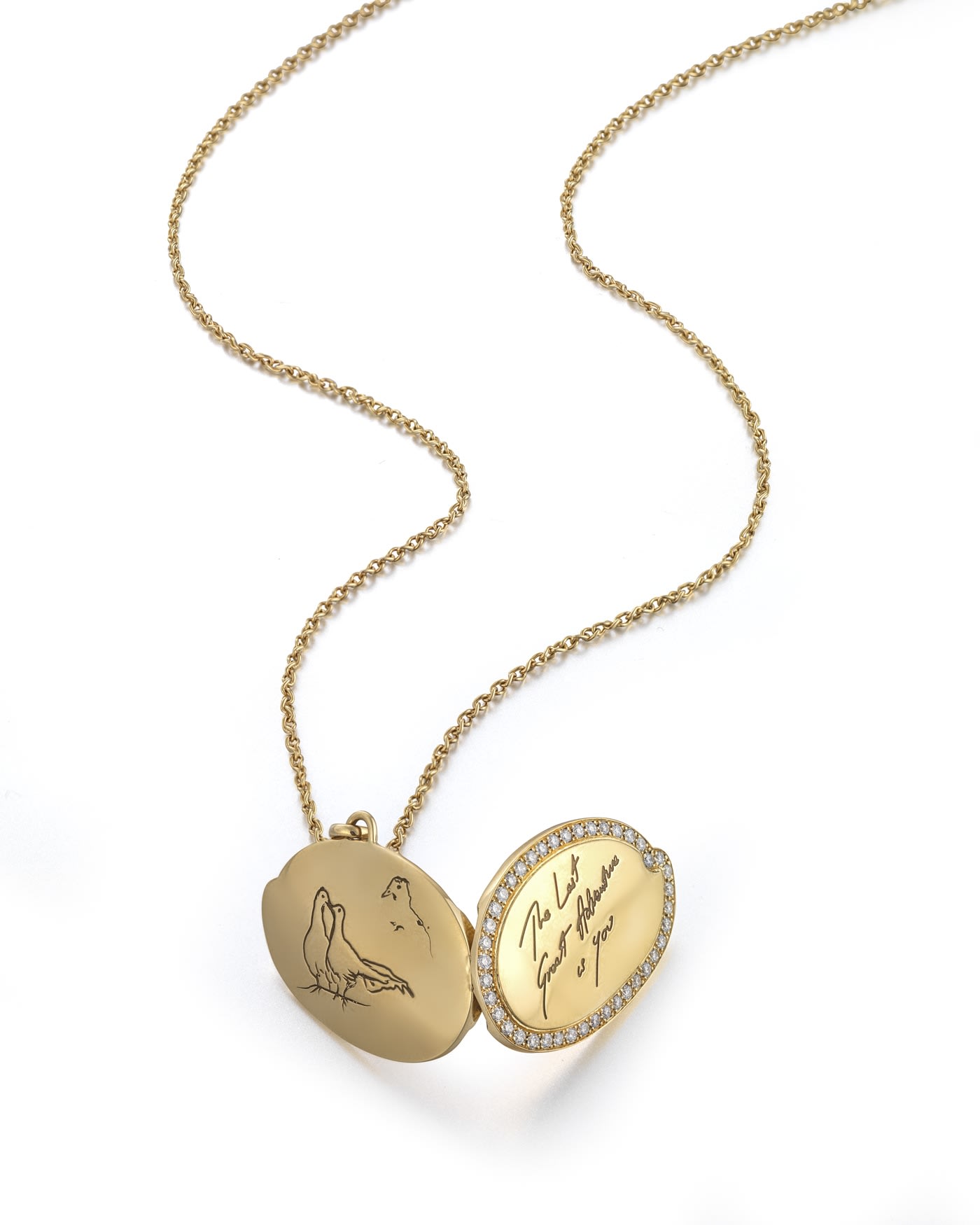 'The Last Great Adventure is You' Locket, 2018, 18k yellow gold (16.12 grams) with white diamond pave (41pcs/0.41cts) & 18k gold chain; signed 'SW' & 'TE' on interior of locket; 1.7 x 2.6 x 0.45 cm; 16.2 grams; unique.
NABIL NAHAS
Nabil Nahas has always been fascinated by the rhythms, forms and phenomena of the natural world. From his paintings of cedar and palm trees inspired by his childhood homes in Beirut and Cairo to his abstractions of concentric circles and biomorphic fractals to his starfish works, Nahas imparts his reverence for nature and the environments that have profoundly influenced him throughout his life.
Untitled, 2017, Acrylic on canvas, 30.5 x 25.4 cm (10 x 12 in.)