Cora Sheibani is turning heads with a new jewellery collection featuring gemstones that turn fluorescent under ultraviolet light.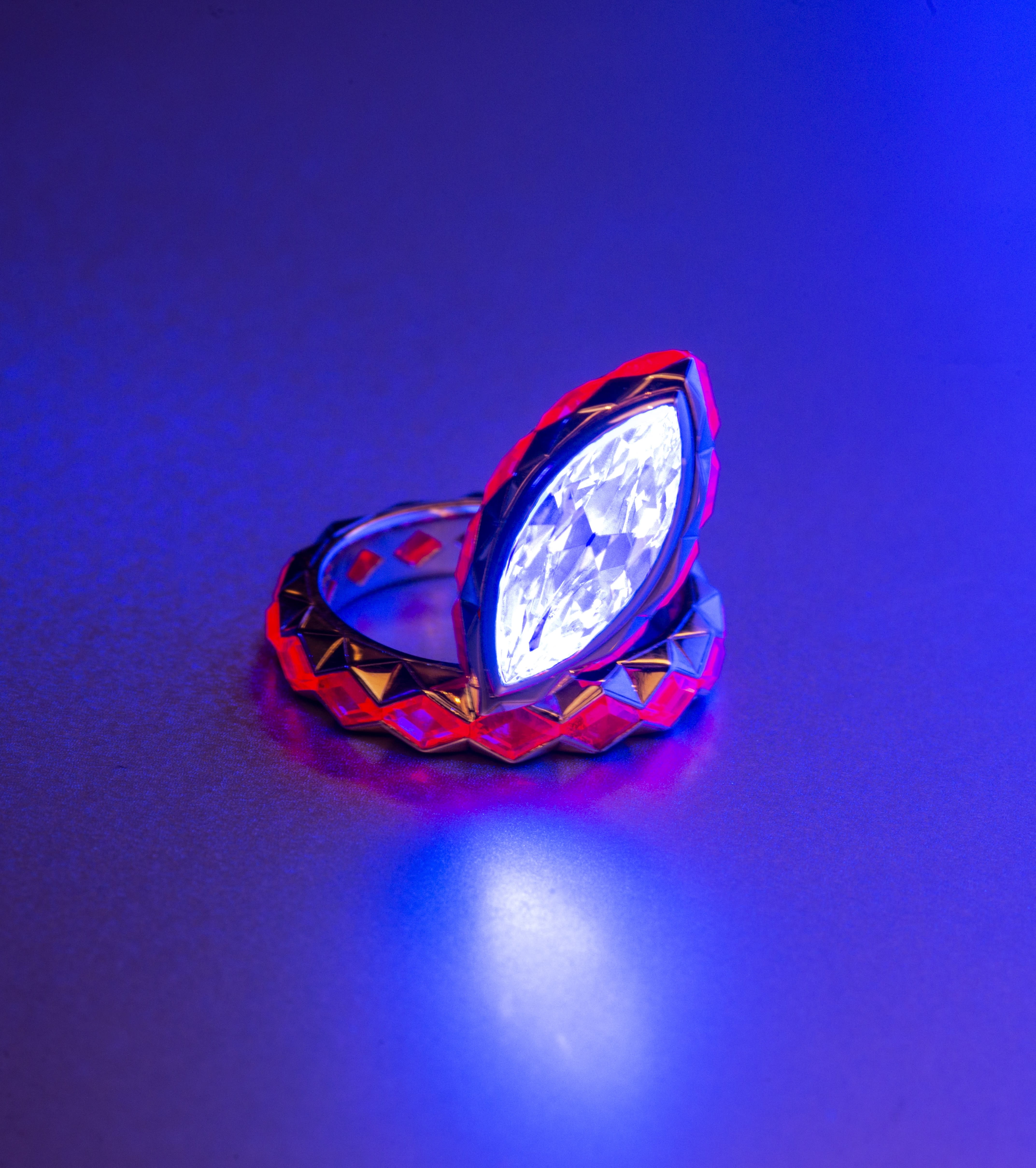 Everybody knows the route to the most desirable diamonds: the Four (Holy?) Cs: cut, colour, clarity and carat weight. Jeweller Cora Sheibani now suggests we should add an F for Fluorescence. With Glow, her latest collection, the jewellery designer celebrates this magical yet rarely celebrated natural gemstone quality that creates an other-worldly, colour-change glow when the gem is exposed to ultraviolet light.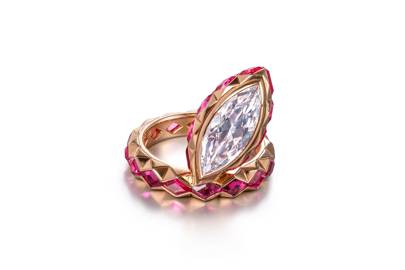 The star of the show is an original design, the Disco ring, which features a magnificent marquise-cut white diamond that fluoresces a bright neon-blue worthy of the dance floor lights at Studio 54. It is surrounded by serpent scale-like Burmese Jedi spinels so-called for their unique glow "that has no dark side", she says. It is perhaps no coincidence that they also glow a lightsaber-red.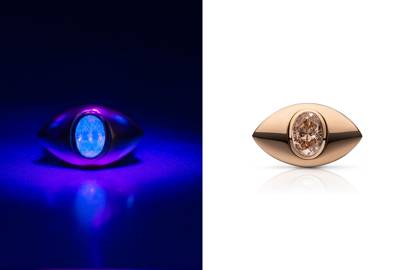 Sheibani has had a passion for fluorescence from an early age. "As a child I liked always going to the mineral rooms at the museum and seeing the exhibits glow under the UV lighting," she says. It was only recently however that she was struck by the contradiction in how the quality is viewed in different gems by gemologists and jewellers alike.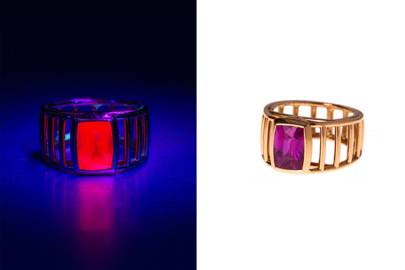 "Diamonds are considered less pure if they fluoresce whereas the value of Burmese rubies increases the more highly they do so," she says. "It is bizarre and exciting at the same time." Having amassed a treasure trove of glowing stones, she got to work on creating a collection that includes new designs as well as fluorescing versions of her greatest hits such as a cupcake ring that glows with pink spinels and a cloud brooch of fluorescing white diamonds.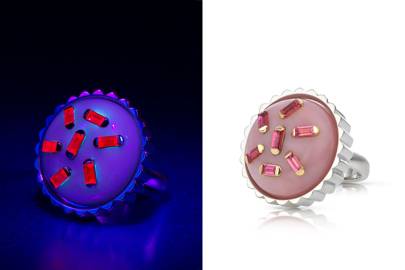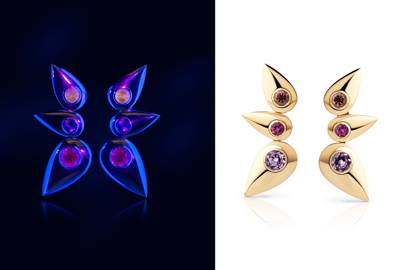 Jewellery lovers can see the magical effect for themselves when the collection goes on display in a site-specific installation at the Louisa Guinness Gallery, before going on display at New York's Colnaghi Gallery from 16-23 May. The installation will take visitors on a journey into a darkened wonderland where they can explore the pieces alongside fluorescent and phosphorescent minerals. It represents the next stage in a project that for both women has been the source of much pleasure. After all, says Sheibani, "Jewellery should be fun as well as precious."