Fashion has long been in thrall of artist jewellery. In the 1930s, couturier Elsa Schiaparelli commissioned her circle of artist friends including Jean Cocteau and Alberto Giacometti to create experimental jewels for her collections; art world fashion plate Peggy Guggenheim boasted of being the only woman to wear the "enormous mobile earrings" conceived by kinetic artist Alexander Calder; and Yves Saint Laurent, a generous patron of the French husband-and-wife artist duo "Les Lalannes" summoned Claude Lalanne to conjure a series of bronze breast plates, akin to armour, for his dramatic autumn/winter 1969 show.
So when Maria Grazia Chiuri enlisted Lalanne, now in her nineties, to devise the sculptural copper jewels for her botanical-themed Christian Dior Couture debut this year, she put artist jewellery firmly back on the agenda. "The fashion world is finally waking up to artist's jewellery again," says the London gallerist Louisa Guinness, a champion of the genre who deals in jewels by painters and sculptors both old and new. One of a handful of gallerists, including Elisabetta Cipriani and Didier specialising in artist jewellery, Guinness is doing a book on the subject, titled Art as Jewellery, due out this year. She recently loaned pieces from her vast collection to accessorise the Victoria Beckham AW17 catwalk show. "Fashion designers are always looking for something original and different, and art jewels are utterly unique," says Guinness, who set up her eponymous gallery in 2002. "It's exciting."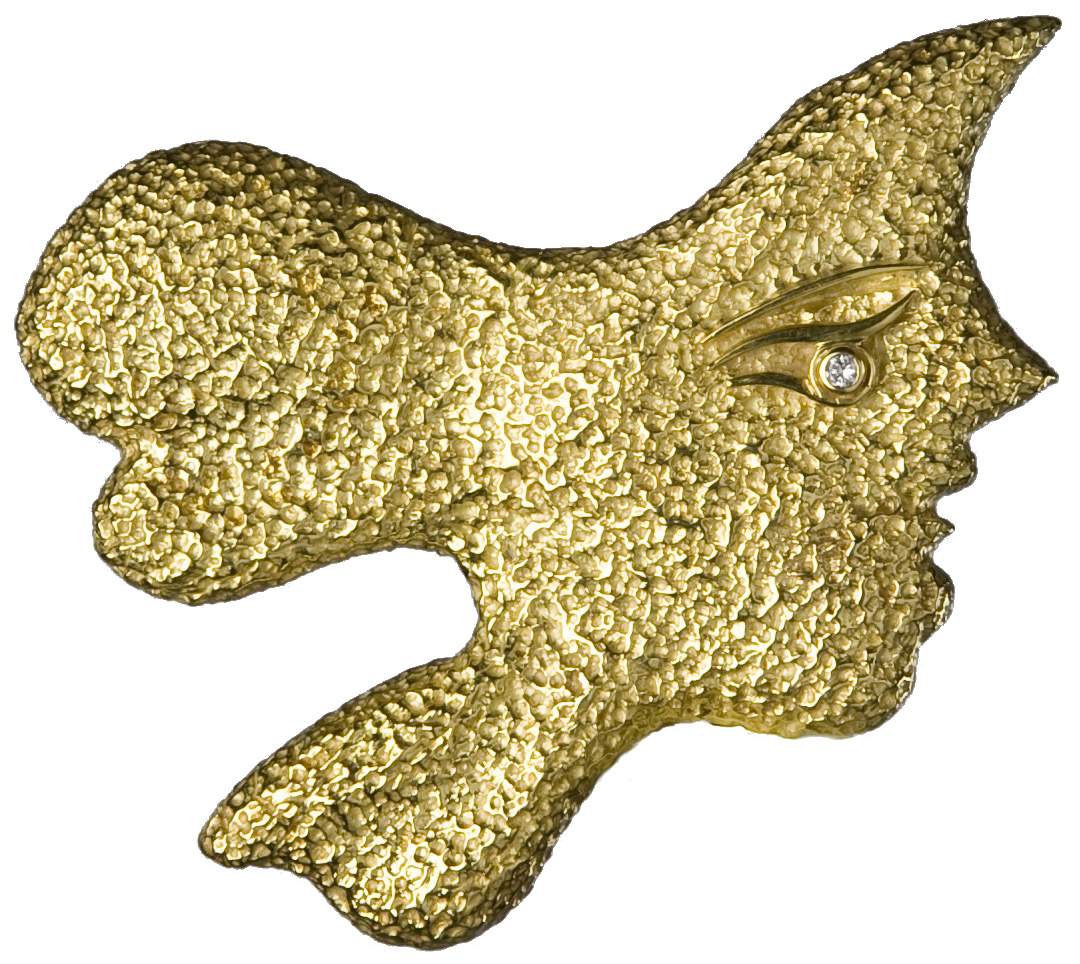 But why has artist jewellery been overlooked for so long? The simple fact is that many people have no idea that artists as varied as Picasso, Man Ray and Max Ernst ever made jewels. Created sporadically, often in small batches, their works are incredibly rare. But with more art fairs and shows than ever, the pool of collectors is gradually growing – and with it the prices. A few years ago, a brooch by Salvador Dali, "The Eye of Time" sold in London for around £75k, before being re-auctioned months later in Manhattan for approaching £1m.
Yet, strange as it sounds, part of the jewellery's appeal remains its relative affordability: "Not many people have £100m to spend on a Picasso painting, but you can get a masterpiece of his artistry in jewellery for a fraction of the price," explains Andres White Correal, Sotheby's senior director of international business development jewellery, a more profitable division than contemporary art for the first time in 2016. "It's taken an enormous amount of time to convince people of its intrinsic value," he says. "Buyers usually want to know how many carats the stone is, or how precious the materials are. But the more other prices rise, the more art jewels become a viable means to step into collecting."
For Guinness, who counts Ed Ruscha, Anish Kapoor and Gavin Turk among the contemporary artists whom she has persuaded to create jewels, these works have a value that goes beyond investment potential: "Artists are more interested in the conceptual idea and the form of a piece than simply creating beautiful jewellery," she says, pointing to Calder, who made more than 2,200 jewels, fashioned from copper wire, pieces of broken glass and even cutlery. "Artist jewellery is about experimentation," she says. Guinness also recommends the artful display of these wearable sculptures: "If you can hang a Picasso canvas on your wall then why not a necklace?"